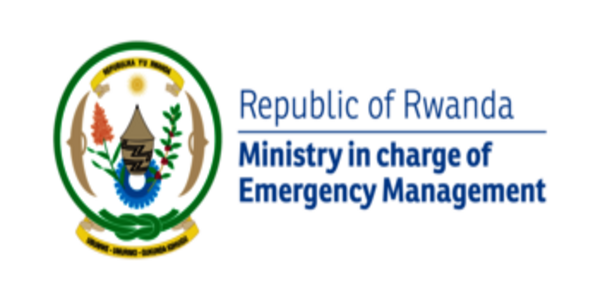 Job Description
1. Initiate and coordinate the elaboration of sector policies, strategies and plans
 Collect data and evidences to elaborate sector policies, strategies and plans;
 Lead the elaboration of sector policies and plans;
 Ensure that plans are linked to development programs;
 Establish the performance indicators of the sector programs and activities;
 Ensure mainstreaming of Ministry' plans into National programs;
 Ensure the integration of sector policies and strategies in the DDPs;
 Ensure the dissemination of the sector policies and plans.
2. Coordinate the elaboration of Ministry plans and monitor their implementation
 Elaborate the Ministry action plan and strategic plans;
 Ensure that action and strategic plans are results-oriented;
 Elaborate the Ministry operational plan;
 Design tools and instruments of planning, budgeting and monitoring;
 Monitor the implementation of all Ministry activities;
 Participate in the budget preparation, allocation, revision and reallocation.
3. Ensure effective reporting system
 Avail the formats to be used in drafting weekly, monthly, quarter and annual reports;
 Coordinate the elaboration of quarter and annual reports (performance and monitoring reports);
 Timely submit quarter and annual reports;
Minimum Qualifications
Bachelor's Degree in Economics3 Years of relevant experience
Bachelors in Project Management3 Years of relevant experience
Master's in Project Management1 Year of relevant experience
Master's in Finance1 Year of relevant experience
Master's in Economics1 Year of relevant experience
Bachelor's Degree in Public Policy3 Years of relevant experience
Master's Degree in Public Policy1 Year of relevant experience
Masters in Management1 Year of relevant experience
Masters in Business Administration1 Year of relevant experience
Bachelor's Degree in Development Studies3 Years of relevant experience
Bachelor's Degree in Statistics3 Years of relevant experience
Bachelor's Degree in Monitoring & Evaluation3 Years of relevant experience
Master's Degree in Development Studies1 Year of relevant experience
Master's Degree in Statistics1 Year of relevant experience
Master's Degree in Monitoring & Evaluation1 Year of relevant experience
Bachelor's Degree in Finance3 Years of relevant experience
Bachelor's Degree in Management or Business Administration3 Years of relevant experience
Competency and Key Technical Skills
N/A
Strong critical thinking skills and excellent problem solving skills.
Inclusiveness
Accountability
Communication
Teamwork
Client/citizen focus
Professionalism
Commitment to continuous learning
Knowledge of National Planning, budgeting and reporting framework, tools and systems
Knowledge in application of results based management
Knowledge of planning, strategy and policy formulation
Knowledge of monitoring and evaluation concepts, systems and tools
Knowledge of research data management softwares such as SPSS, STATA
Resource management skills
– Analytical skills
Problem solving skills
Decision making skills
Time management skills
Risk management skills
Results oriented
Fluency in Kinyarwanda, English and/or French. Knowledge of all is an added advantage
Knowledge of national planning budgeting and reporting framework tools and systems
Knowledge of programs and project planning monitoring & evaluation
Knowledge on research and data analysis reporting budgeting
Knowledge of applicable software
Analytical skills;
Knowledge of national development agenda
Knowledge of planning strategy and policy formulation
A holder of a degree in any other field with MPM or any project/Planning related professional course certified by competent organs with three (3) years of relevant experience is eligible.
A transition period for professional certificate requirements in three (3) years starting from 1/7/2022. However, a new entrant without the required professional certification for a given job position shall not eligible, one (1) year before the expiration of transition period.